Are private jet flights worth the price tag? Some people believe the extravagance of a private jet simply isn't worth it, while others feel the privacy and luxury offered by these planes are well worth the cost. Whether or not you choose to fly via private jet depends on your preferences, budget and lifestyle. It can also be based on external factors, like how quickly you need to get somewhere and public travel limitations.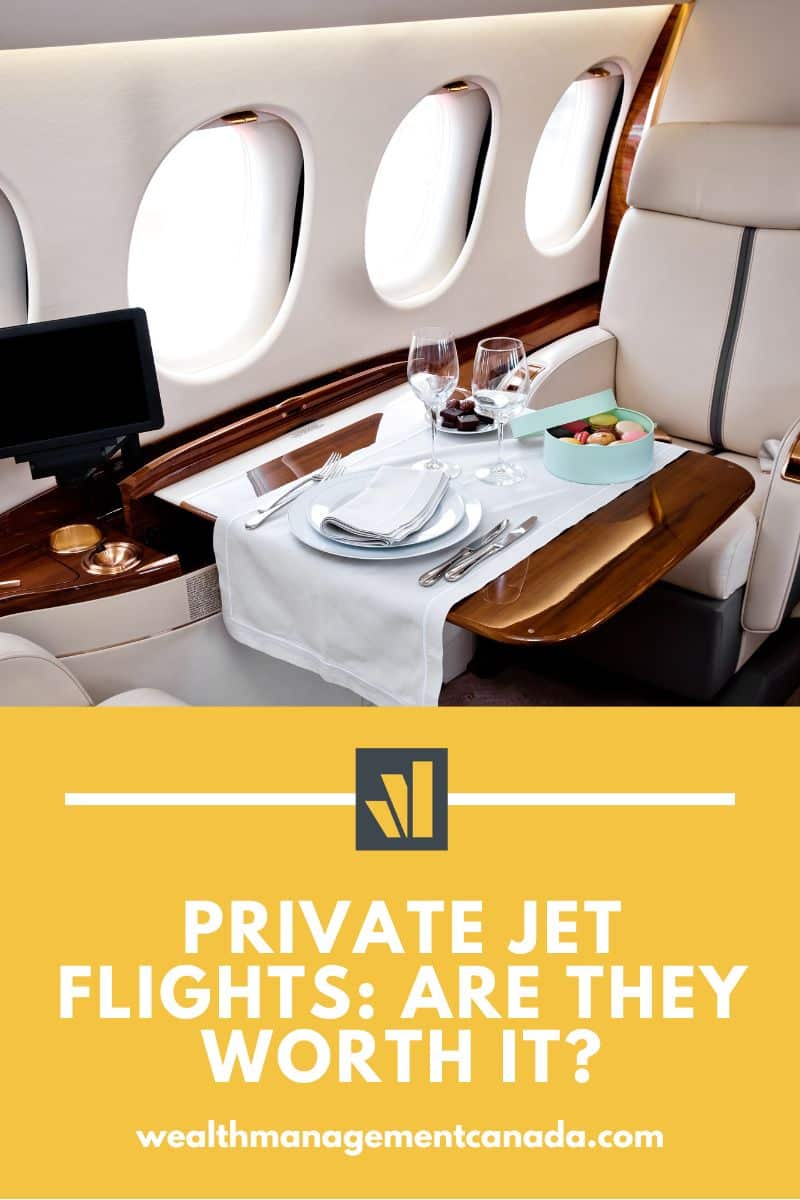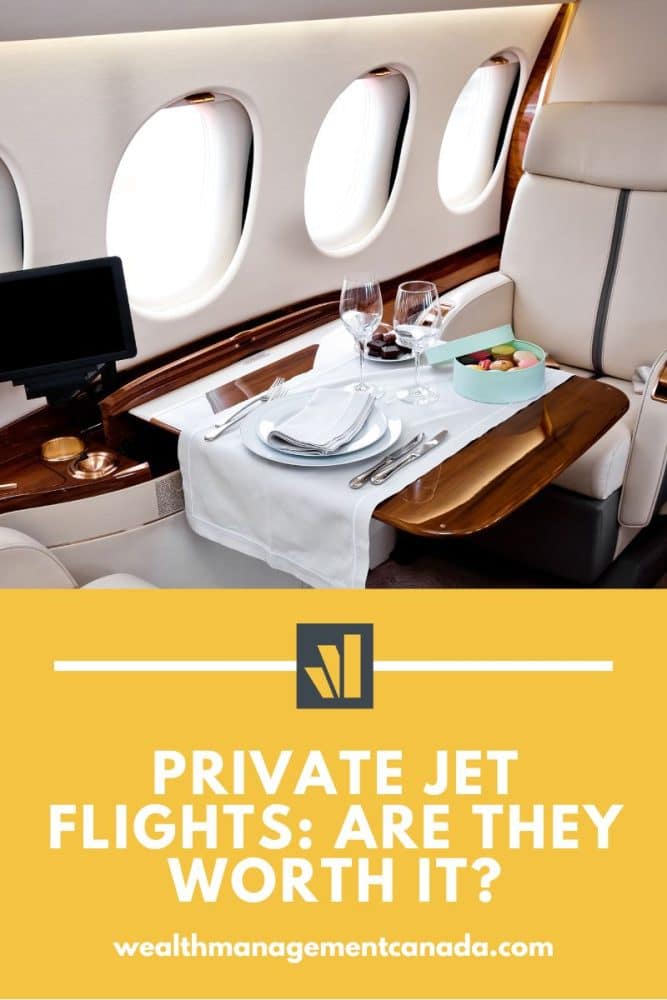 In this article, we'll explore the benefits of private jet flights and where you can fly privately in major Canadian cities. Continue reading below for more details.
Why fly on private jets?
Pearson Airport is the busiest airport in Canada, handling over 47 million passengers a year. With so many people coming and going, it's no surprise there are often holdups and delays. This has become especially true after travel restrictions were loosened since the pandemic and Canadians rushed Pearson Airport to seize travel opportunities this summer. Other airports in Canada have not reported the same level of issues. But as you have probably experienced, air travel is not always the smoothest or quickest form of travel. From lost luggage to long security lines, flying publicly can be a real headache. But what if there was a way to avoid all the hassle?
In today's world, time is money. That's why more and more people are choosing to fly on private jets. After all, no one wants to be loitering around airports for hours or argue with airlines for refunds!
Not only do private jets offer a higher level of comfort and privacy, but they also allow passengers to avoid the time-consuming hassle of commercial airports. From waiting in long lines at the airport to dealing with cancelled flights, commercial flying can be stressful and frustrating. By contrast, private jets offer a much more streamlined and convenient travel experience. Passengers can avoid the crowds and chaos of the airport. Plus, they can enjoy greater flexibility when it comes to choosing their departure times and destinations. In addition, with spacious seating and plenty of room to move around, private jets provide a far more comfortable flying experience than cramped commercial flights. Because private jets fly direct to their destination without any layovers or delays, passengers can fly in accordance with tight schedules.
How much is a private jet flight in Canada?
Private jet cost in Canada varies depending on the size of the jet, its age and its features. Small private jets may cost as little as $3,000 an hour to operate. While larger and newer jets can cost upwards of $10,000 an hour. Private jet owners typically pay a one-time fee for the purchase or lease of the jet, as well as annual maintenance fees. In addition to buying a jet, Canadians also have the option to rent. Learn more about each alternative below.
How much does it cost to rent a private jet?
Private jets are available for rent at a variety of price points depending on the size of the aircraft and the length of the rental period. For example, a small jet rented for a weekend trip might cost around $5,000. Whereas a larger jet rented for a week-long trip could cost upwards of $50,000. Normally, jet rentals are priced per hour, but it depends on the provider.
Many private jet rental companies also offer discounts for longer rentals, making it more affordable to rent a jet for an extended period of time. In other words, the longer your rental period is, the better bang for your buck you're getting. Additionally, many companies offer membership programs that provide access to discounted rates on private jet rentals. This is an attractive option if you're a frequent flyer.
While the cost of renting a private jet can be significant, it is important to consider the many benefits that come with this type of travel. In addition, private jet rentals can actually be cheaper than a commercial flight when you fly with a group. For instance, if you want to travel with your family of four for the weekend, the cost of a private jet is often cheaper than four, two-way commercial flight tickets.
Related Reading: Alternative Investments: A Complete Guide
How much does it cost to buy a private jet?
The cost of buying a private jet can vary widely, depending on a number of factors such as the size and model of the aircraft, its range, and the level of customization and features it offers. The type of engines and avionics installed on the jet can also impact the price. For instance, a brand-new small private jet might cost around $3 million, while a larger model could run upwards of $660 million. On top of the purchase price, you are also responsible for the cost of maintaining private jet ownership. This could include licensing, repairs and maintenance, storage and so on. Of course, if you buy a used model, you typically won't pay as much compared to buying new. However, the maintenance costs can be more expensive on an older model.
Ultimately, the best way to get an accurate estimate for the cost of purchasing a private jet is to consult with a knowledgeable specialist. For example, a $90 million dollar private jet might have cutting-edge engines that offer significant fuel savings and new features such as in-flight WiFi and live TV. Conversely, a less expensive model might have older technology that is less fuel efficient and lacks some of the bells and whistles of its more expensive counterparts. Jets are complex machines, consulting a professional will definitely help you make a quality purchase decision!
Related Reading: What is Private Debt?
Airports for private travel in Canada
If you're looking for a way to get your private jet in and out of Canada, you'll need to know about the airports that are available to you. This is also an important consideration for the logistics of your travel. Here's a look at some of the best options for private jet travel in Canada. Remember you will have to research private jet airports for your destination too!
Toronto Pearson International Airport
Pearson Airport is a major airport serving the city of Toronto in Canada. It is the largest and busiest airport in the country, handling over 50 million passengers annually. The airport is also a major hub for private jets. It has a dedicated private jet terminal, which offers a range of services for VIP travellers, including customs clearance and fueling. In addition, the airport offers a range of on-site amenities, such as restaurants and shops. Private jet travellers can also take advantage of the airport's valet parking service. As one of the most connected airports in the world, Toronto Pearson International Airport is an ideal choice for private jet travel.
Billy Bishop Toronto City Airport
The Billy Bishop Toronto City Airport is a small, intimate airport that is perfect for private jets. The airport is located on an island in the heart of downtown Toronto. The airport has a runway that is equipped with the latest technology to ensure a safe and smooth landing. It has a private terminal for VIP guests and offers a variety of upscale amenities.
Montreal-Pierre Elliott Trudeau International Airport
Canada's Montréal–Pierre Elliott Trudeau International Airport is one of the busiest airports in the country, and it's also a popular destination for private jets. The airport offers a wide range of services and amenities, including private jet charters, on-site customs and immigration services, and VIP lounges. It is conveniently located just minutes from downtown Montréal.
Montreal Saint-Hubert Longueuil Airport
The Montréal Saint-Hubert Longueuil Airport is a smaller airport located just south of Montreal, Quebec. The airport is primarily used by private jets and charters, but it also has a few commercial flights. The airport has three runways and can handle up to 24 flights per day. It is a convenient option for those looking to fly into Montreal without having to deal with the downtown chaos. It is also a popular choice for business travellers, as it offers direct flights to many major Canadian cities.
Vancouver International Airport
Located on Canada's west coast, Vancouver International Airport is a popular destination for private jets. The airport offers a wide range of services and amenities for travelers, including a private terminal for VIPs and a full range of ground support equipment. It is also home to a number of aviation businesses, making it a convenient stop for maintenance.
Related Reading: Alternative Investments: A Recipe for Success
Where do private jets land in Toronto?
There are a number of private jet flight terminals located throughout Toronto that offer convenient access to the city. One of the most popular landing spots is the Billy Bishop Toronto City Airport, which is located just minutes from downtown. The airport offers a variety of services for private jet travelers, including on-site customs clearance and fueling facilities. The other popular landing spot is Pearson Airport.
Where do private jets land in Vancouver?
Private jets typically land at Class C or F airports, which are large airports that can accommodate a variety of aircrafts. In Vancouver, there are three main airports that private jets use: Vancouver International Airport, Abbotsford International Airport, and Boundary Bay Airport.
Vancouver International Airport is the busiest of the three airports, and it is also the closest to downtown Vancouver. However, it can be difficult to get a landing spot during peak travel times. Abbotsford International Airport is located in the Fraser Valley region, about an hour east of Vancouver. Boundary Bay Airport is located in Delta, just south of Vancouver. Both of these airports are typically less crowded than Vancouver International Airport and offer more flexibility for landing and takeoff times.
Where do private jets land in Montreal?
Montreal is a thriving metropolis with a rich history and diverse culture. It's also a popular destination for private jet flights. There are two main airports that serve Montreal: Pierre Elliott Trudeau International Airport and Montreal-Saint Hubert Longueuil Airport.
Pierre Elliott Trudeau International Airport is the larger of the two airports and is located just outside downtown Montreal. It offers direct service to major cities across Canada, the United States, and Europe. Montreal-Saint Hubert Longueuil Airport, on the other hand, is a smaller airport located southeast of downtown. It primarily serves domestic destinations but does offer some flights to the United States. Private jets can land at either airport, though Pierre Elliott Trudeau International Airport is more frequently used due to its size and location.
Related Reading: Asset Classes in Investing: An Overview
Flying Private
Private jets are a luxurious way to travel, but they come with a hefty price tag. Is the cost worth it? That depends on your needs and budget. If you frequently fly, have a tight schedule, and need to be productive while en route, a private jet may be the right option for you. Otherwise, consider other transportation options that can fit your budget and lifestyle.
Read More: Passion Investment