The wealth management industry has earned itself a reputation of being too complex.
The financial jargon, acronyms, and other technical terms are enough to intimidate and confuse even the most sophisticated investor. And, while basic financial concepts are not that difficult and can be understood with a little bit of guidance, many investors don't receive the support they need.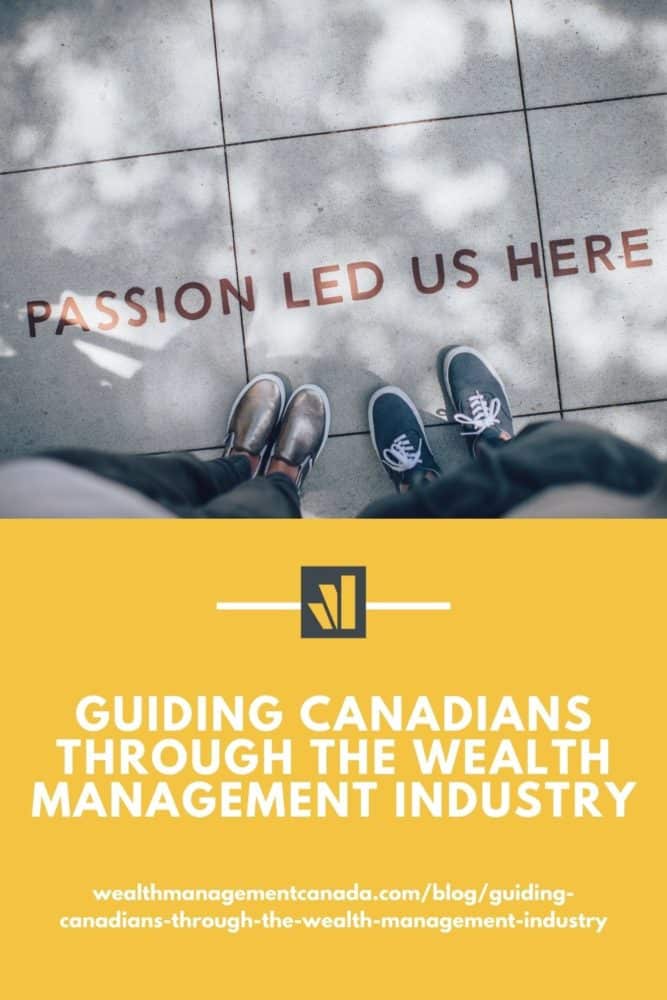 Wealth Management Canada (WMC) is on a mission to change this.
We are here to assist Canadians in navigating the wealth management industry. From providing general information about the industry to answering questions you may have, to identifying the best wealth managers, WMC is here to help.
Access to information and the best portfolio managers is key to investment success.
WMC is an open resource for investors to learn more about wealth management and to connect with suitable wealth management companies.
We've spent our careers guiding wealthy families as they invest and grow their wealth. One thing we've noticed is that these individuals aren't necessarily more investment savvy than other investors. What sets them apart is resources — working with the best investment consultants, portfolio managers, accountants, lawyers, and so on. Access to professionals with fiduciary responsibilities, who provide unbiased information and put their clients' interests first.
Knowledge is power. Asking the right questions and being informed is essential to making good decisions.
We believe in a transparent, client-focused wealth management industry.
The wealth management industry exists to help individuals achieve their financial goals. It's here as a tool for investors. In fact, according to a 2019 Vanguard Funds study called "Advisor's Alpha," clients with a strong wealth manager receive on average a 3% increase in the value of their portfolios annually.
Unfortunately, however, in some cases, wealth management has strayed from this purpose. We've all seen the headlines reporting advisors or firms charged with various violations. As a result, and understandably so, investors are losing confidence in the wealth management industry.
We're here to tell you it's not as bad as the headlines make it out to be. We believe in a transparent, client-focused wealth management industry and so do many of the professionals and firms which operate within it. WMC works to identify the investment firms that put investors first, without conflicts of interest. Firms that are transparent in how they operate, including clearly defined investment philosophies and disclosure of fees.
We believe all Canadians should have a safe place to ask questions.
We're finance nerds who want to share our love of wealth management with Canadians. Our experience has taught us that many Canadians don't have a resource to turn to when they want to make a wealth management change or simply want to know more about the Canadian investment landscape. Whether you're an experienced investor or a beginner we'd love to hear from you to see how we might be able to help you out.
Our goal is to show investors the good side of the financial industry. We believe that the best resources shouldn't only be available to the wealthiest individuals. We created WMC with the vision of helping all Canadians gain access to the best financial resources in order to invest their money wisely based on informed decisions.
Get started by completing the online questionnaire or send us a message through our contact form.