Heathbridge Capital Management Ltd. (Heathbridge) is an independent investment counselor founded by a highly ranked investment analyst, Rob Richards. The company is owned by its three principals, Rob Richards, Rupel Ruparelia and Richard Tattersall who feel that employee ownership fosters both a culture of entrepreneurship and a focus on clients' needs.
Over the firm's history of 22 years and counting, Heathbridge has achieved superior results for clients through its time-tested discipline™. This discipline was distilled from the founder's first-hand observations of the best and worst practices of the money management industry in North America.
Heathbridge's investment objective is to generate long-term growth of capital. It manages a variety of equity and balanced mandates primarily for Canadian high-net-worth families and foundations. It focuses on managing individual segregated portfolios, which are more efficient for both taxes and returns. The principals believe it is important to align their interests with their clients and invest alongside. In effect, they "eat their own cooking".
Heathbridge manages approximately $800 million of assets for about 200 families. Roughly $660 million of total assets under management are its clients' profits.
Heathbridge claims compliance with the Global Investment Performance Standards (GIPS®) and its reporting of returns has been independently verified for the periods 2000 to 2016.
Equity and balanced portfolios at Heathbridge are invested in publicly-traded equity securities that have been chosen using a proprietary investment discipline called "Checkmark Investing™". This is a value-orientated strategy that is used to construct a diversified portfolio of companies that have been screened for long-term attributes from a tested list of criteria. The strategy places significant emphasis on price as a criterion for choosing investments in order to maximize return and reduce risk.
Overall, Heathbridge's investment approach is markedly different from most others in four aspects:
Heathbridge tends to invest in companies that have attractive long-term attributes and financial strength during periods when the prices of such securities have declined.
Heathbridge portfolios are focused on twenty to twenty-five stocks, each equally-weighted and as different from the other as possible to maximize the diversification benefit and control differentiation.
Heathbridge portfolios do not track index weightings, since this practice promotes concentration in hot stocks and sectors, and tends to result in buying high and selling low.
Heathbridge relies on the long-term value-creating powers of their invested companies to deliver returns for clients' portfolio and does not try to add value by trading.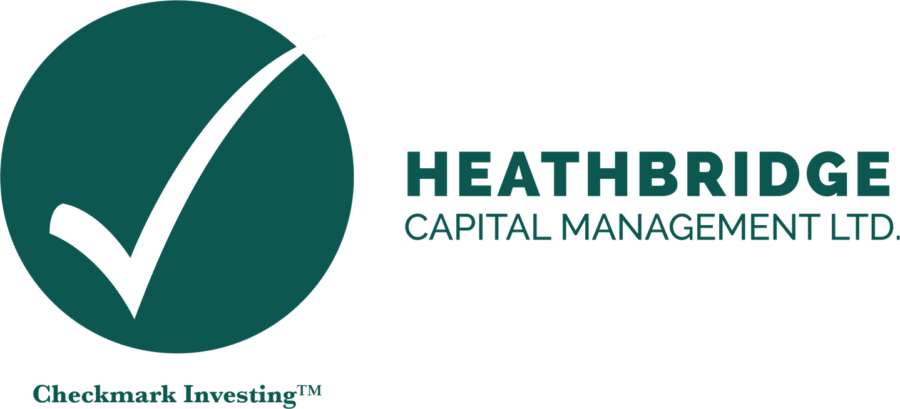 AUM ($Bil)
$0.8
Year Founded
1996
Key Personnel
Robert F. Richards, CFA, Chairman
Rupel M. Ruparelia, CFA, President
Richard M. Tattersall, CFA, Vice-President
Address
141 Adelaide Street West, Suite 260
Toronto, Ontario
Canada M5H 3L5