Think you're too old to start your own business? That's simply not true! Several retirees are choosing to become their own boss in their golden years. And for good reason, starting a business in retirement can be a great way to stay mentally and physically active, make new friends, and enjoy the freedom and flexibility that comes with being self-employed. In addition, it's another way to invest your money, access lucrative business tax credits, and build generational wealth. So if you're looking for a new challenge in life, don't rule out starting your own business just because you're no longer young! There are plenty of resources and retirement business ideas available to help you get started.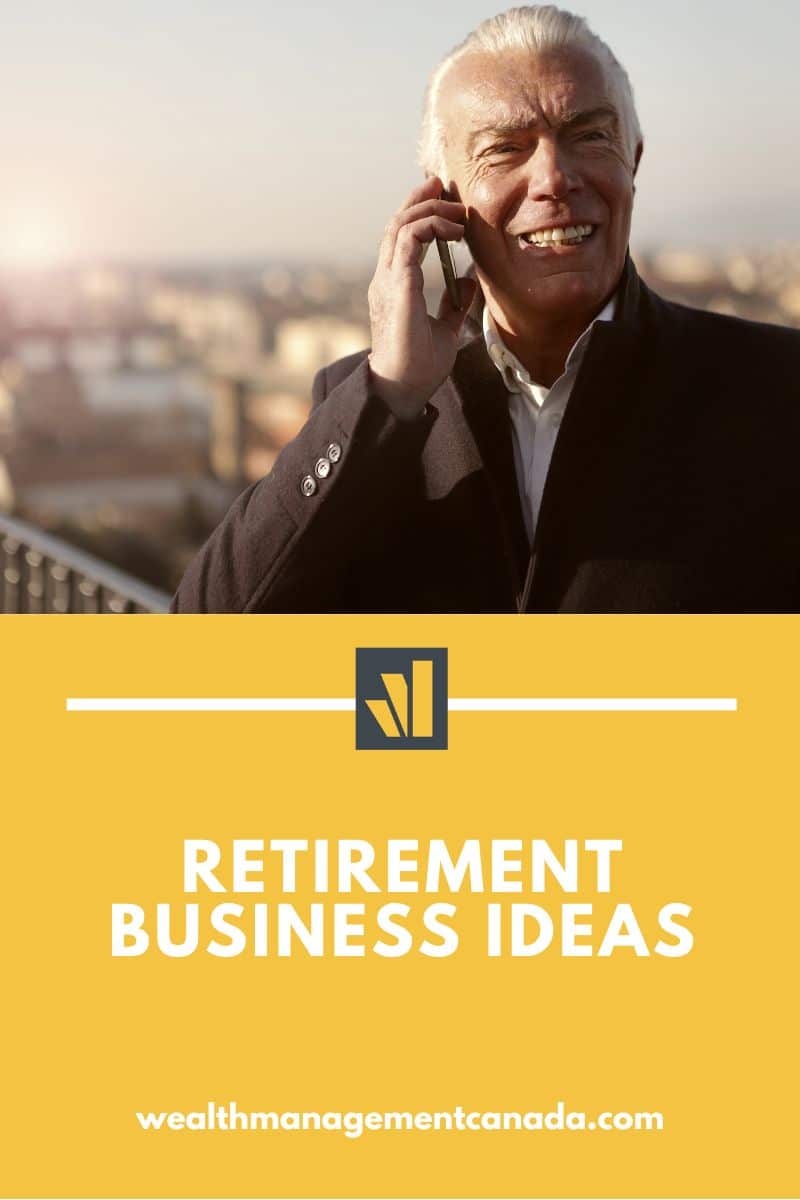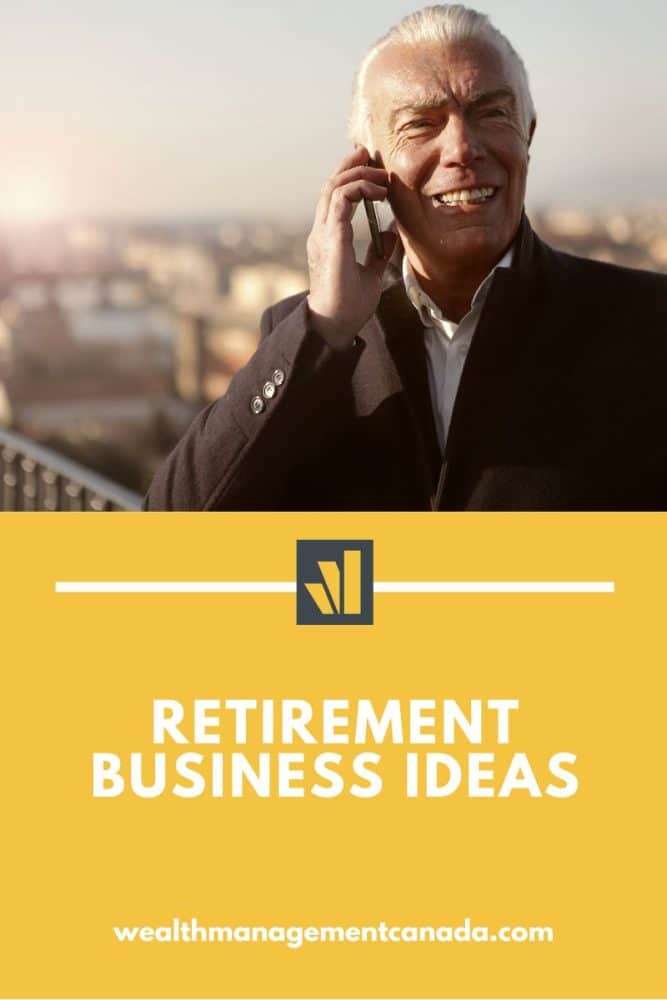 Should I start a business when I retire?
It's no secret that retirees are often faced with the question of what to do next. Should they travel the world? Spend more time with family? Or maybe pursue a retirement business idea? For some, the answer is clear, but for others, making a decision can be a little more difficult. If you're at a crossroads and unsure about whether or not to start a business when you retire, here are a few things to consider.
Is 60 too old to start a business?
The late entrepreneur, inventor, and founder of McDonald's, Ray Kroc, once said, "The two most important requirements for major success are: first, being in the right place at the right time, and second, doing something about it." While Kroc may have been in the business of selling fast food, his words still ring true when it comes to pursuing retirement business ideas.
There are countless examples of people who have found success later in life other than Kroc, including Harland David Sanders (better known as Colonel Sanders), who founded Kentucky Fried Chicken at the age of 62. Similarly, Leo Goodwin started the insurance company GEICO at the age of 50, while Bernie Marcus co-founded The Home Depot at the age of 50. More recently, Julie Wainwright founded the luxury consignment site The RealReal in her mid-50s and Martha Stewart launched her namesake company when she was nearly 50.
These entrepreneurs prove it's never too late to start a new venture! In fact, many older entrepreneurs have an advantage over their younger counterparts. With more life experience, they are better equipped to deal with setbacks and make smart decisions. They also tend to be more patient and persistent than younger entrepreneurs; qualities that are essential for business success.
So is 60 too old to start a business? Certainly not. In fact, many successful entrepreneurs would argue that it's never too late to start chasing your dreams. As the famous saying goes, "You're only as old as you feel" – and feeling young is often just a matter of mindset. If you're over the age of 60 and considering starting a business, don't let your age hold you back. With hard work and determination, you can achieve your entrepreneurial dreams at any stage in life.
Which business is best after retirement?
After years of working hard and saving for retirement, it can be tough to decide what to do with all that free time. Some people travel, some take up new hobbies, and some start their own businesses. But what kind of business suits a retired person best? The answer may vary depending on the person's skills and lifestyle, but there are a few factors to consider.
First, it is important to choose something that you are skilled at. After years of experience in the workforce, retirees have a wealth of knowledge and expertise to offer. In addition, what you did for work is likely a passion of yours, considering you dedicated most of your life to it.
Second, it is important to choose a business that matches your retirement lifestyle. You might not want to go into the office everyday or be able to work remotely from your retirement location.
Lastly, it is important to choose a business that you are passionate about. After all, retirement is the time to enjoy life and pursue your dreams. Chances are that you don't need to work, so whatever you do, make sure it is something you will love waking up to each day.
Retirement business ideas: How to make money after retirement
Here are a few retirement business ideas for those who want to start a venture, but aren't sure where to start. These options will help you stay active and pursue a passion. In addition, starting a business is another investment style that can increase your wealth over time.
Home business for seniors
Open a bed and breakfast
For seniors looking for a home-based business, a bed and breakfast is one of many retirement business ideas. It can be a fun and rewarding way to meet new people and earn some extra income on your property. Plus, it's a great way to show off your culinary and hospitality skills!
If you're thinking about starting a bed and breakfast, there are a few things you need to keep in mind. First, you need a spare bedroom and some basic kitchen supplies. Second, you'll need to make sure your home is comfortable and inviting. This means taking care of the little details, like fresh flowers and scented candles. And third, you'll need to create a menu that will tantalize your guests' taste buds. You can promote your bed and breakfast online or through word of mouth. With a little effort, you can turn your bed and breakfast into a thriving business!
Start a pet-sitting business
Another great retirement business idea for seniors is to start a pet-sitting business. This is a perfect way to combine your love of animals with your entrepreneurial spirit. To get started, simply promote your services online or through word-of-mouth. Once you have built up a clientele, you can start charging for your services. In addition to providing basic pet-sitting services, you can also offer dog-walking, feeding and grooming services. Seniors who love animals will find this to be a rewarding and satisfying business venture.
Offer home-cooked meals
Home-cooked meals are becoming a thing of the past, as more and more families opt for convenience over nutrition. However, there is still a demand for healthy, homemade food. If you have a knack for cooking, you can start a home-based business preparing and delivering meals to busy families. On top of providing a needed service, you'll also get to enjoy the satisfaction of knowing that you're helping to keep your community healthy.
Start a garden-based business
If you have a green thumb and a love for gardening, starting a gardening business can be a great way to earn some extra income. You can sell your homegrown produce at farmers' markets or set up a small stand at the front of your property. You can also offer your services as a gardener to those in your community who need help keeping their gardens in tip-top shape.
Start a home-based editorial or writing business
Editing and writing are two skills that are always in demand. If you have a knack for language or you're a voracious reader, you can easily start a home-based editorial or writing business. You can offer your services to businesses, individuals, or even publications. Best of all, you can work from the comfort of your own home.
Side business for seniors
Consulting
For seniors who are looking for the best retirement business ideas, there are plenty of options to choose from. One option is to become a consultant in a particular field of expertise. Numerous businesses can benefit from the advice of a seasoned professional meaning seniors can leverage their years of experience to their advantage. Consulting is a flexible business venture that can be adapted to fit each individual's unique skill set and schedule, making it one of the best business ideas for retired persons. With a little creativity and entrepreneurial spirit, seniors can stay active and relevant in the business world well into their retirement years.
Private equity
Do you have some spare cash? Lending money to startups or other businesses is another business retirement idea. Many private equity investors are also involved in the operations of the businesses they finance as well. It could be a way to both actively and passively invest your money while working on a part-time basis.
Online business
If you're looking for business ideas after retirement, why not try your hand at e-commerce? With a growing global market for online goods and services. There's never been a better time to start an online business. And if you're worried about not being tech-savvy enough, don't worry – there are plenty of resources and support available to help you get started. If have a hobby like painting or pottery, selling your creations online is a great way to earn income and share your masterpieces!
Franchise
There are plenty of business ideas for retired people, but franchising is a great option if you're looking for something with brand recognition and an existing customer base. With a franchise, you'll have access to business coaching and support, which can be especially helpful if you're starting a business later in life. And, of course, customers are more likely to trust a business that's part of a well-known franchise than one that's completely new. If you're thinking about starting a business in retirement, consider a franchise. It could be the perfect way to get started.
Nonprofit
There are plenty of post retirement business ideas for seniors who want to stay active and engaged. One option is to start a nonprofit organization. This can be a great way to give back and make a difference in the community. Nonprofits can focus on a variety of issues, from education to the environment. To get started, you'll need to develop a mission statement and create a board of directors. You'll also need to raise funds and generate awareness for your cause. If you're passionate about making a difference, starting a charity can be a rewarding experience.
Final thoughts
If you're thinking about starting a business in retirement, go for it! Just make sure you do your homework first and plan carefully to give yourself the best chance of success. And most importantly, enjoy yourself and savor this new chapter in your life. After all, that's what retirement is all about!